Redemption Funnel
Customers love gifts, they love rewards.
Redemption is a proven All-time effective marketing weapon to draw traffic, using coupons or great offers, new customers would like to visit your shops to redeem, and start purchase.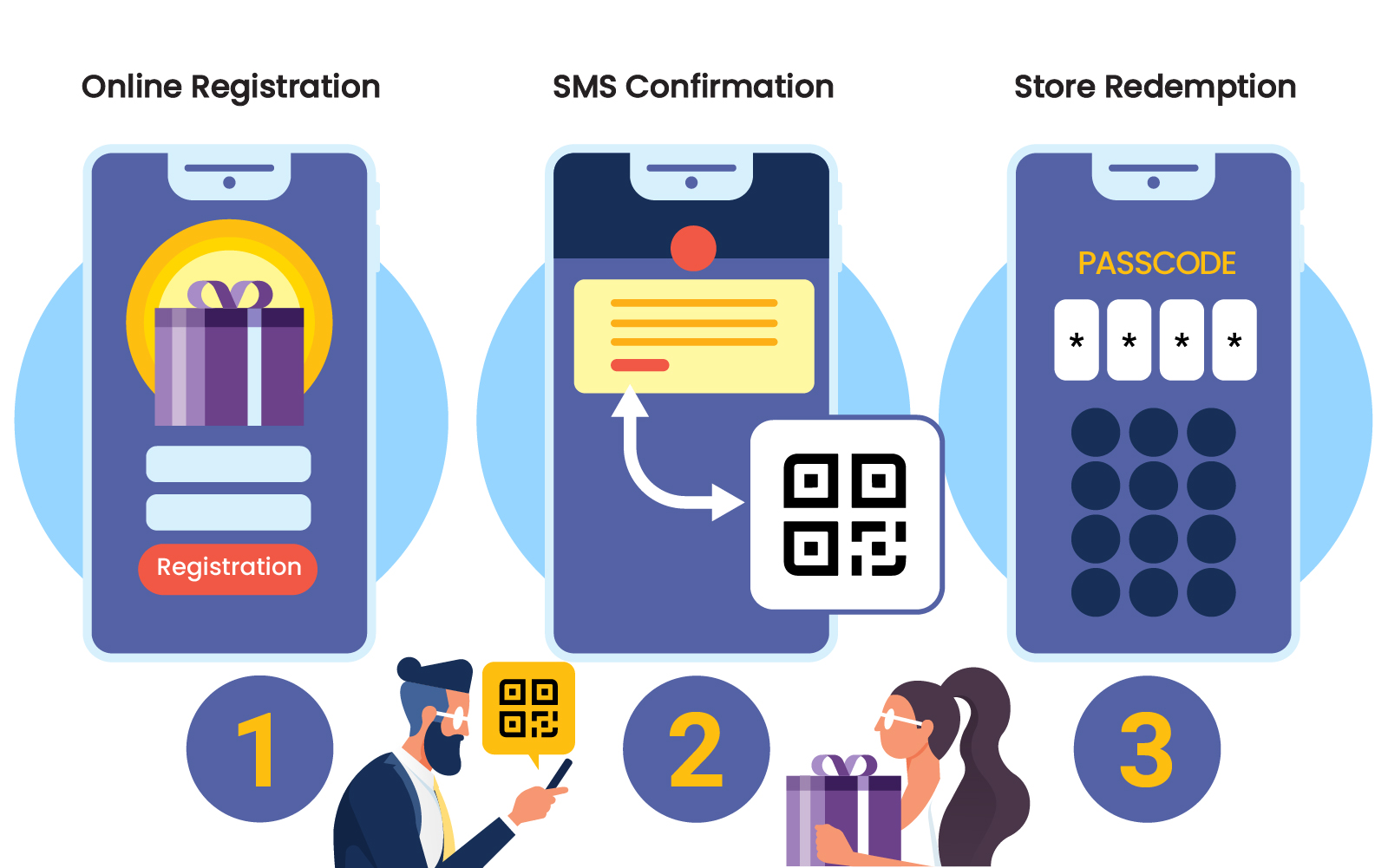 Features Highlight
Media Sharing
Share the landing page through Facebook, WhatsApp, Twitter and more, a fast way to generate traffic.
WhatsApp Chat
Let customers direct contact you by just 1-click.
Preference Tagging
Equipped with tags management, you can well categorize the customers and to re-target accurately.
User Export
Export user details in .xls format, including visit and purchase time.
Prevention of Duplicate Registration
Restrict one user to register once, which is identified by email and mobile.
Redemption Execution
Shop's conceige scans QR code, input passcode to record successful redemption.
Quota Control
Available to limit by quota, and optional to show the countdown of quota.
Countdown Offer
A countdown timer creates a sense of urgency in sales to increase conversions.
Redemption Notification
Email & SMS, the most basic yet effective communication tools to connect and engage customers.
Source Tracking
Tracking of what sources and peak hours leading to your funnel landing page.
Referral Spread
Each customer could be your referrer to help spread thru his networks.
Customer Journey
Provides a series of page visit statistics, from landing pages to thank you page. Tracking of customer behaviour is included.
Analytics Integration
Google Analytics & Facebook Pixel to track page visits and corresponding actions