Successful businessess know how to sell products by narrowing down to selected products. A sales funnel is a landing page with good offers to bring potential customers one step closer to buying decision.
Sales funnels are everywhere to help enterprise make big money, even you do not realize it.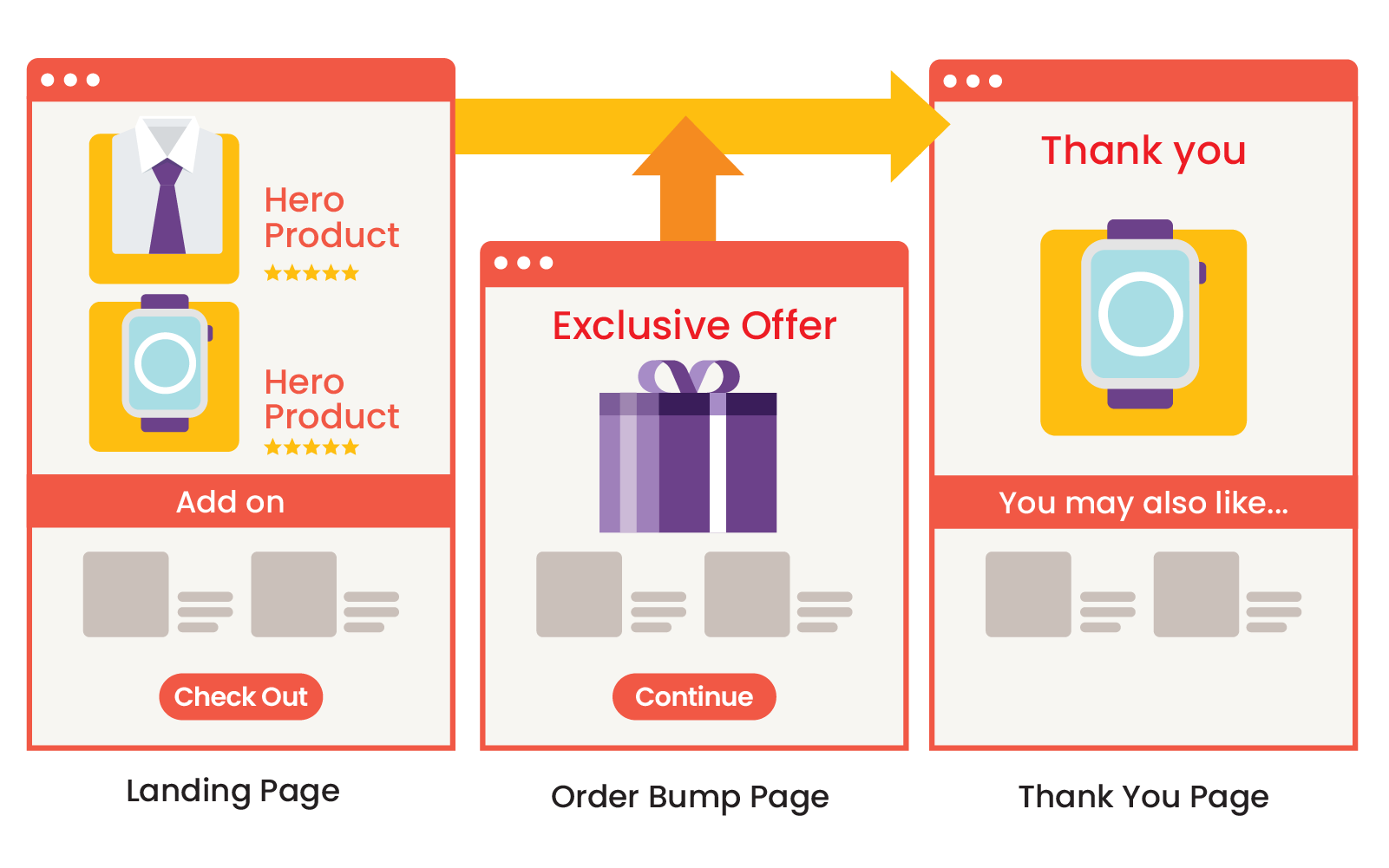 Media Sharing
Share the landing page through facebook, whatsapp, twitter and more, a fast way to generate traffic.
WhatsApp Chat
Let customers direct contact you by just 1-click, it conveys that you are ready to help.
Preference Tagging
Equipped with tags management, you can well categorize the customers and to re-target accurately.
User Export
Export user details in .xls format, including visit and purchase time.
Discount Offer
3 ways to give list price: calculate discount by percentage, actual amount deduction, or directly define a discounted price.
Promotion Code
Accept input of promotion code to have further discount.
Quota Control
Available to limit by quota, and optional to show the countdown of quota.
Delivery Options
Setup of delivery method, self pickup points and ship cost that associates with order amount.
Countdown Offer
A countdown timer creates a sense of urgency in sales to increase conversions.
Order Notification
Email & SMS, the most basic yet effective communication tools to connect and engage customers.
Source Tracking
Tracking of what sources and peak hours leading to your funnel landing page.
Referral Spread
Each customer could be your referrer to help spread thru his networks.
Customer Journey
Provides a series of page visit statistics, from landing pages to thank you page. Tracking of customer behaviour is included.
Analytics Integration
Google Analytics & Facebook pixel to track page visits and corresponding actions.
* SMS Notification
Sender
Custom Sender (e.g. MyBrand) is the sender display of the SMS message, it represents a brand integrity benchmarking against your brand promise.
Rate Card
Lite Plan – HK$0.9 / credit
Basic Plan – HK$0.8 / credit
Pro Plan – HK$0.7 / credit
(1 credit = 1 order notification)